Ukrainian Political Scientist: "Neutrality is over, Moscow is dissatisfied"
Russia has limited the travels to Turkey between April 15 and June 1 due to the increasing numbers of COVID-19 cases. Stating that the increasing cooperation between Ukraine and Turkey has an impact on the decision, Ukrainian Political Scientist, Dr. Viktoriia Demydova says, "President Erdogan's criticism on Moscow's recent actions in the Eastern Ukraine border may mean neutrality is over. Unfortunately, this situation caused Moscow's dissatisfaction. A few days after Zelenskiy's visit to Turkey, Moscov suspended flights to Turkey untill June 1 and caused a loss of 533 thousand tourists to Turkey by doing so."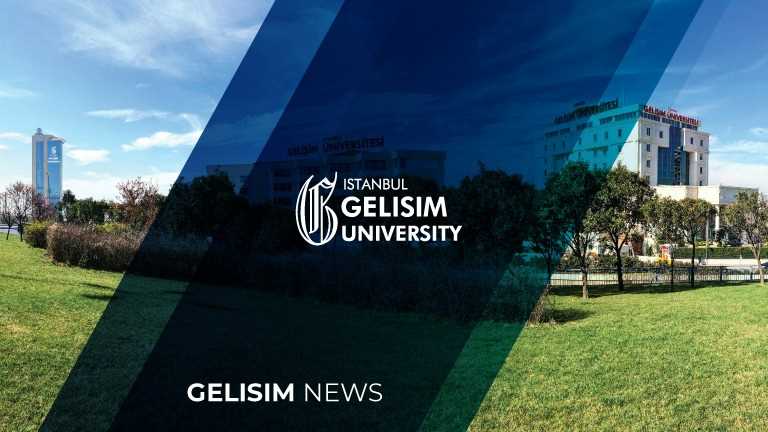 "RUSSIA'S ALLY, KAZAKHISTAN MAY ALSO LIMIT THE FLIGHTS"

Commenting on the Moscov's suspension of the flights untill June 1, Political Scientist, Dr. Viktoriia Demydova from the department of Political Science and International Relations in Istanbul Gelisim University says "This suspension is explained to be because of the increasing numbers of COVID cases in Turkey. However, soon after the decision, Russian Foreign Minister Sergey Lavrov has made a press release about Zelenskiy's vitis to Turkey. According to Lavrov "responsible" nations should not foster the atmosphere that he calls "belligerent feeling" in Ukraine. In addition, Russia's ally in Eurasian Economic Union, Kazakhstan is also considering reducing flights to Turkey. Consequently, one can assume that Moscov closely follows the news on Turkey – Ukraine cooperation and it is ready to use its influence on both sides."

"TURKEY WILL BUILD 500 HOUSES FOR CRIMEAN TATARS"

Indicating that President Erdogan's criticism of Moscow's recent actions in the Eastern Ukraine border on his phone call with Putin may mean that neutrality has ended, Dr. Demydova says "Unfortunately, this situation caused Moscow's dissatisfaction. Then Ukrainian President, Zelenskiy visited Turkey and held a meeting with Turkey's President Recep Tayyip Erdogan. Earlier, the two leaders met in October 2020. During the meeting, President Erdogan reassured Zelenskiy that NATO will support Ukraine's plans for Crimean Tatars living in Ukraine and it will help Crimea to regain its independence. President Erdogan said that Turkey is ready to join the new-established Crimea Platform which aims to end Russia's annexation in the peninsula. Zelenskiy said that Turkey will help Ukraine protect human rights in Donbas and release the Crimean Tatars who are being kept illegally. Turkey will also give support to the Crimean Tatars who lost their homes after the annexation. Zelenskiy said Turkey will build 500 homes for Crimean Tatars in Mikolayiv, Herson and Kiev.

"TURKEY PROMISES TO PROVIDE 250 MILLION LIRAS"

Reminding that Turkey's defense industry is in cooperation with Ukraine, Dr. Demydova said, "Erdogan underlines that this cooperation is not against any third country. In October, the leaders discussed the project of joint production of the AN-178 aircraft. Furthermore, according to an agreement signed in 2020, Turkey promised to provide 205 million Liras (25.8 million dollars) to help Ukraine meet its military needs. Ukraine bought three ground control station system and six Bayraktar TB2, armed unmanned aerial vehicle (UAV) from Turkey in 2019. However, Turkey - Ukraine cooperation is not limited to only the defense industry. In October, two countries agreed to increase their bilateral trade volume to 10 billion dollars which is significantly higher than the 5 billion dollars recorded in 2019, and then to 20 billion dollars. The leaders also called for the conclusion of the free trade agreement negotiations, which have been ongoing since 2012, within this year."
"USA CANCELS SENDING TWO WAR SHIPS TO THE BLACK SEA"

Stating that the newly elected US President Joe Biden also expressed his support for Ukraine, Dr. Demydova says,"Biden is known for anti-Russia attitude, demanding the release of opposition leader Aleksey Navalny and calling Putin 'the murderer'. Biden also announced a new set of sanctions against Russia a few days ago. However, on April 14, the United States cancelled its plan of sending two warships to the Black Sea in order to reduce tensions in the region."
"TURKEY DOESN'T RECOGNIZE THE CRIMEAN ANNEXATION"

Expressing that Turkey seems to have been in a difficult situation after 2014, Dr. Demydova claims, "On the one hand, Ankara repeatedly declares its support for the territorial integrity of Ukraine and does not recognize the annexation of Crimea. Crimean Tatars is the Turkish population of the peninsula that was part of the Ottoman Empire until it was captured by Katerina in 1783. On the other hand, considering it's energy, trade and defence cooperation with Moscov, Turkey doesn't take a risk and make a move against the Kremlin. Overall, Turkey remained neutral after 2014 despite the ban of Crimean Tatar National Assembly by Moscov in 2016 and the pressure for the Crimean Muslims accused of extremism. Sometimes this neutrality was seen as a pro-Russian stance. Therefore, in October 2019, the members of the Crimean Parliament and the United Russia Party, Poklonskaya and Balbek visited Ankara. "The Ukrainian government reacted negatively to Poklonskaya and Balbek's visit."