The accreditation record from Istanbul Gelisim University
AQAS ( Agency for Quality Assurance Studies - Accreditation Quality Assurance Agency of Academic Programs), which is one of the accreditation institutions of Germany in 40 departments of Istanbul Gelişim University (IGU). Istanbul Gelişim University, is the only institution of higher education with 48 accredited programs universities from Europe and have the most accredited programs in Turkey.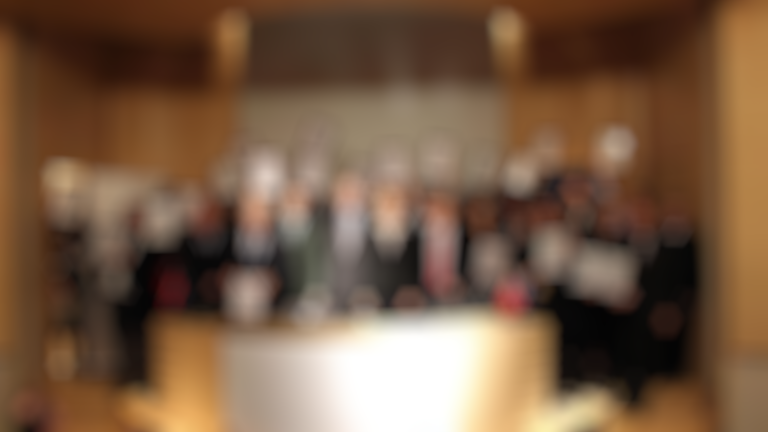 The IGU, accredited by the AQAS accreditation agency and received the AQAS accreditation certificate during a ceremony held at the Gelişim Tower conference hall. In 2008 Gelişim Education Culture Health and Social Services Foundation was found to establish a vocational high school named 'Istanbul Gelişim Vocational School'. The Ministry of Education and the Council of Ministers established the Vocational School on June 14, 2008 in that date the educational process and training started. Istanbul Development University was established by the Law No. 6114 dated in February 17, 2011 and the educational and training activities are continuing, during the educational year 2015-2016 the teaching staff includes 3 faculties, 3 institutes, 4 colleges and 1 vocational college. The programs which are accredited aimed at raising generations who are competent in their field and who are capable of competing with the world in accordance with contemporary standards.

The certificate ceremony was attended by the Chairman of IGU Board of Trustees Abdulkadir Gayretli, IGU Rector Prof. Dr. Burhan Aykaç, AQAS Chairman of the Board Dr. Eberhard Menzel, General Director of AQAS Doris Herrmann, heads of departments accredited, faculty members and the students of Istanbul Gelişim University.

"IMPORTANT STEP FOR ACCREDITATION INTERNATIONALIZATION"

After the certificate ceremony, Gayretli responded to DHA's questions, saying, "Accreditation is an important step in the internationalization process, which means that your university diploma is accepted in the world. It was a long process for us, it was a 5 month program and eventually worth it. We applied to international accreditation bodies such as AQAS, AHPGS and ABET, and we received accreditation from AQAS, AHPGS. In the future, we will have ratified and internationalized all our programs by receiving accreditation from ABET. "

"WE PERFORM TO BE FIRST IN THE WORLD AND TURKEY"

Gayretli, emphasized that they perform to be first in the World and Turkey, "Based on the slogan of YÖK chairmen Yekta Saraç 'silent revolution' we realized that the message to the universities now needs to be internationalized. We receive a massage of Performing to be first in the World and Turkey, and we broke new ground in the World and Turkey. We become a university that accredits all its programs."

"WE WOULD LIKE TO BE THE UNIVERSITY DIRECTING FUTURE"

According to Gayretli's expression Istanbul Gelişim University wants to make a new horizon for the future of the new camp because it moves with the principle of being better and he added "We want to raise qualified doctors, lawyers and people who will give direction to the future."

IGU WILL BE THE FIRST UNIVERSITY TO JOIN TO AQAS GROUP

Rector of Istanbul Gelişim University Dr. Burhan Aykaç, "IGU made a very important decision in 2017, applied to AQAS for the accreditation of all departments. I am extremely happy today, received 40 departments accreditation from AQAS. This is very important for our university. They also invited to join us at our meeting today with officials AQAS, will be the first time a university AQAS members from Turkey. Currently AQAS over 90 member universities, we think we will be there if we are members represent Turkey in the best way," he said.

"IGU IS A UNİVERSITY AT THE WORLD STANDARDS"

AQAS General Board Chairman Prof. Eberhard Menzel said "AQAS is an association that has been founded by universities being cooperate in Germany. They pay a petty contribution margin. This university united makes decisions on university education policies. Turkish Higher Education gradually approaches to European standards. IGU is one of pioneers on this subject. Even, we can say that Istanbul Gelişim University is in the European standard."

"TURKISH HIGHER EDUCATION GOES THROUGH A VERY DYNAMIC PROCESS"

AQAS General Manager Doris Herrmann stated "In my opinion, Turkish Higher Education goes through a very dynamic process and countless developments can be seen. We see those both among new students and in curriculum. I think that IGU is at the leader position in this change process."

"OUR FIRST INTERNATIONAL MEMBER IS ISTANBUL GELİŞİM UNIVERSITY"

Doris Herrmann who specified that IGU is their first international member also said "IGU has extreme young, energetic and stable staffs. I think that it is going to be a better university with support of Administration and changes in curriculum. I can guess the future of the university with these motivated staffs. As said, AQAS is an association that aims to provide the universities to be more autonomous. With this, IGU became our first international member. This means IGU became a part of other 90 German Universities Network. That is a great success to be proud.".
In the ceremony, After Opening Speeches, Chairmen of Departments that have accredited by AQAS went out on the stage to take their certificates.