We are working for sustainable development in the field of health
Assoc. Prof. Dr. Arda Öztürkcan reminded that Istanbul Gelisim University (IGU) is included in the 201-300 rankings among the world universities in the Times Higher Education (THE) Impact Ranking Good Health and Well-being category. Öztürkcan pointed out that universities' research on key diseases and conditions, their support for healthcare professions, and the health of students and staff in this category of the rankings.
Stating that there are 620 universities from 80 countries in the ranking, Istanbul Gelisim University School of Health Sciences Vice Director
Assoc. Prof. Dr. Arda Öztürkcan
said: "We continue our national and international studies at full speed for the sustainable development of our country in the field of health."
Speaking on the importance of this ranking, Öztürkcan stated: "The Sustainable Development Goals are a universal call to action by the United Nations to end poverty, protect our planet, and ensure peace and well-being for all people. In short, these goals consist of 17 subjects and sub-headings. We are also proud being in the 4th rank in the category of Health and Quality Life, where there are 32 universities from Turkey in the ranking. Although the School of Health Sciences was established in 2012, it was awarded through 13 departments by the international accreditation of AHPGS (Accreditation Agency in Health and Social Sciences) in 2018 in a very short time. AHPGS is a leading German Accreditation organization in healthcare. Our university and our school have now managed to have the impact of the success in the rankings they have achieved with their approach to quality standards and targeting internationalization that have continued since the day they were founded."
"REFLECTED AS THE QUALITY OF EDUCATION"
Stating that the education given to students within the scope of all quality and ranking studies and accordingly the consciousness has constantly been improved, Öztürkcan said: "In our world that tries to unite against global problems, every study in our country is very valuable. These studies are reflected in the quality of education to our students through universities."
"WE OFFER APPLICATION AND INTERNSHIP OPPORTUNITIES"
Stating that Istanbul Gelisim University has collaboration protocols in the field of health between all state hospitals and many private hospitals affiliated to Istanbul Provincial Health Directorate, Öztürkcan said: "In this way, while providing our students with practice and internship opportunities in all fields of health, we have proven that we have succeeded in evaluating them in international standards and trying to contribute to science together with all our staff.
Öztürkcan added: "During the coronavirus epidemic in our country, as the School of Health Sciences, we want to continue our activities with academic and scientific studies. We try to spread awareness in the field of health and increase our quality of life with all our staff and students."
"EXPLORE BILATERAL COLLABORATIONS"
Öztürkcan, also gave advice to prospective students: "I recommend that all students who want to continue their profession in a globally respectable manner, thoroughly examine the preference guides offered by ÖSYM. In addition, I recommend that departments aiming to provide quality education within the scope of internationalization, examine the accreditation studies, Erasmus, international internship opportunities and bilateral cooperation, follow the university rankings and choose dynamic institutions that are suitable for such training."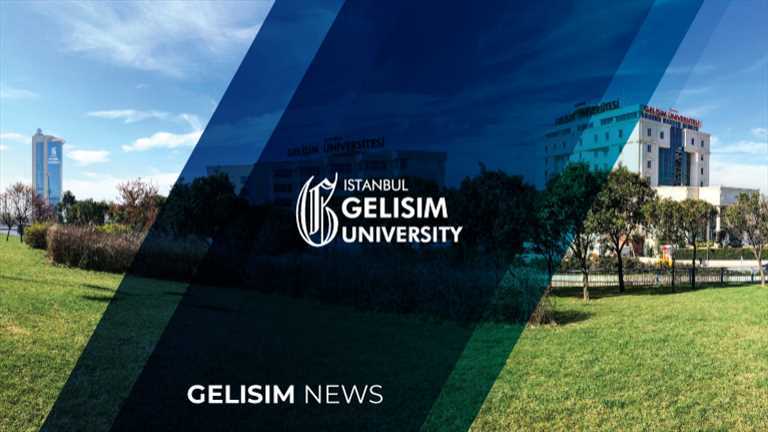 Created Date: : Friday, August 14, 2020